Ba Be
Episode 14
"Laughs at others today, (and) tomorrow others will laugh at you."
--Vietnamese Proverb
This day was again mostly about traveling, as we were planning another 200 km on motorcycles. Just outside the town of Du Gia, we came across probably the least maintained road in all of Vietnam, which probably no one called otherwise than "bumpy road". After 2 hours and about 50 km, we finally reached the main route, where the holes disappeared and they were replaced by flowering trees and bushes. This pleased Lucka in particular, who still dreams about this "fragrant journey".
We took our first break in the town of Yen Phu. We stayed only a short time, drank coffee in a local bistro, filled the tank and continued to Tuyen Quang province, again off the main road. After a while, we encountered the first complication - Shoshana got the second defect on the motorcycle (the third overall). Therefore, we had to return to Yen Phu, where we had our bike repaired at a local crossroads (crossed with a market). We were kept company by local alcoholics, children sitting on motorcycles or locals dismantling a brought-in buffalo. 🐃
The next part of the trip was completely out of civilization except for one town. During the transition to Bac Kan province, we were surprised by roadblocks and mandatory control of COVID. However, the officials were very nice, some even spoke clear English, so waiting for confirmation was quite cheerful. We continued along these empty but amazing roads to the town of Ba Be.
It's quite unbelievable, but 5 km in front of our hotel we had to look for a mechanic (Rua Xe) again. Shoshana had a third defect on a motorcycle, the second today and fourth total, if we count the journey on the bike. With the help of the flashlight, local experts repaired our bike and after a while we finally parked at our hotel. He was very nice, had a great caretaker and we finally slept on a classic bed.
Travellers tip: Sooner or later, you will probably encounter some defect. Return to the nearest village and look for "Xe May". There are many mechanics there and repairing the defect will cost you up to 100,000 dong. 👨‍🔧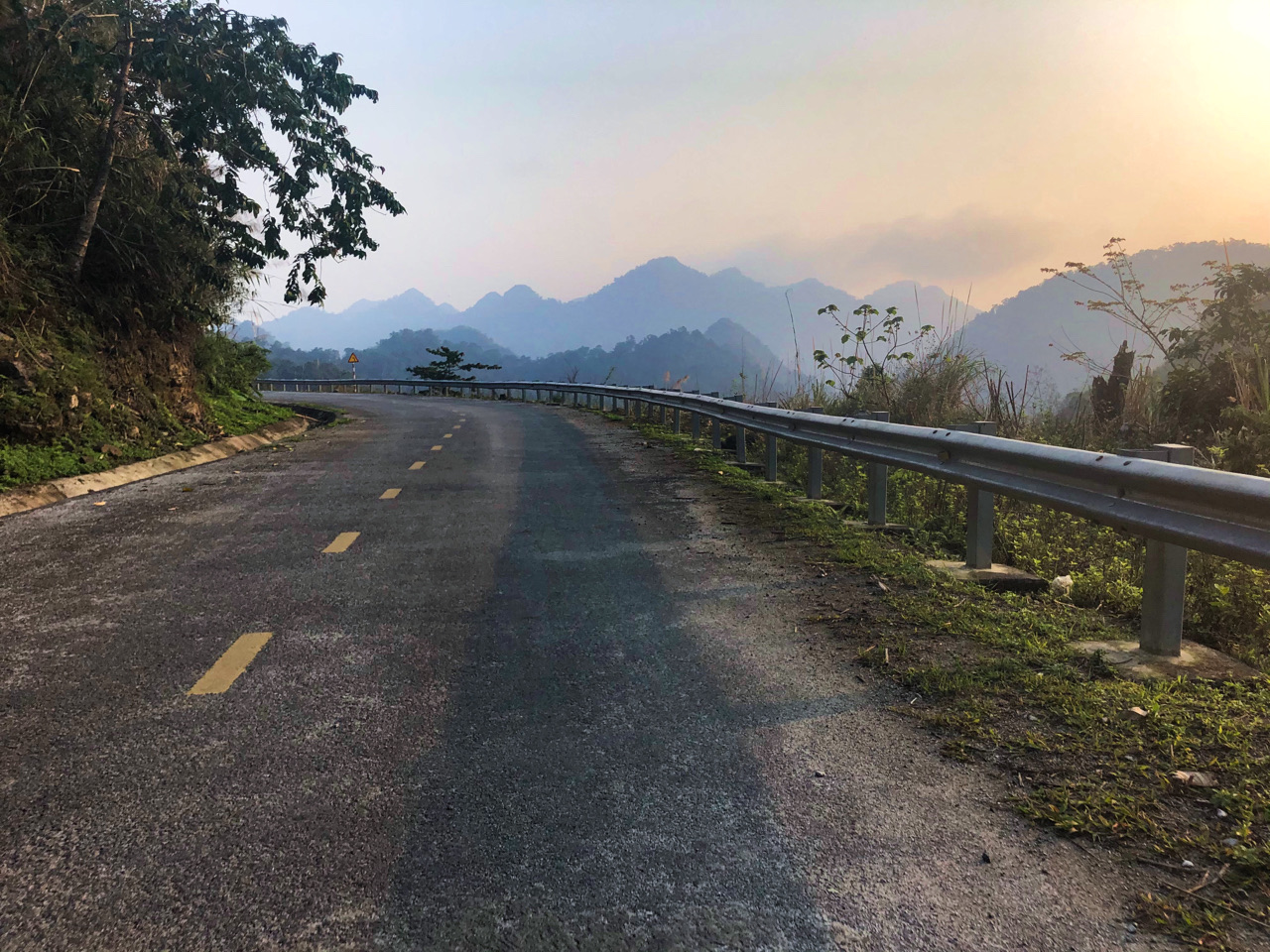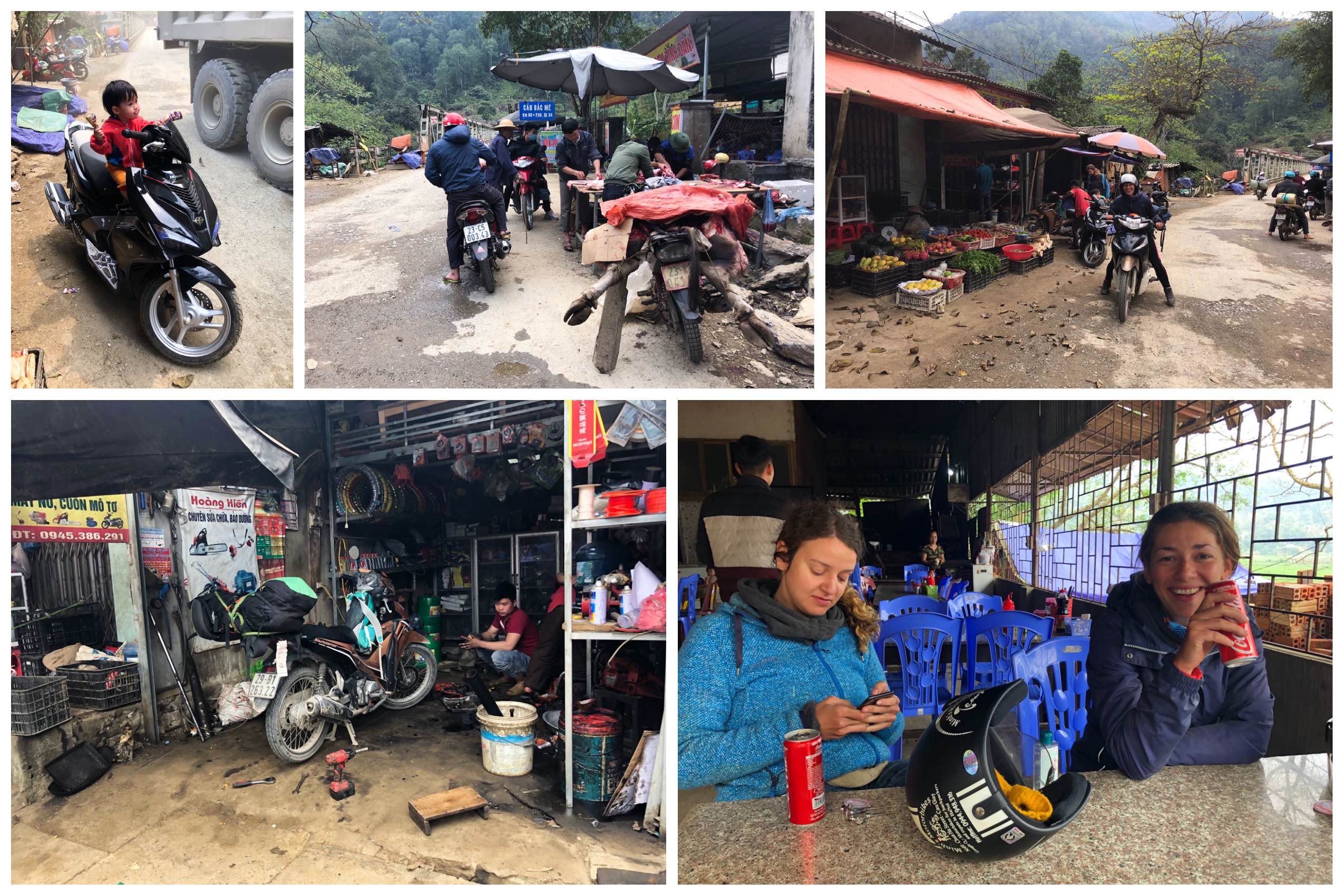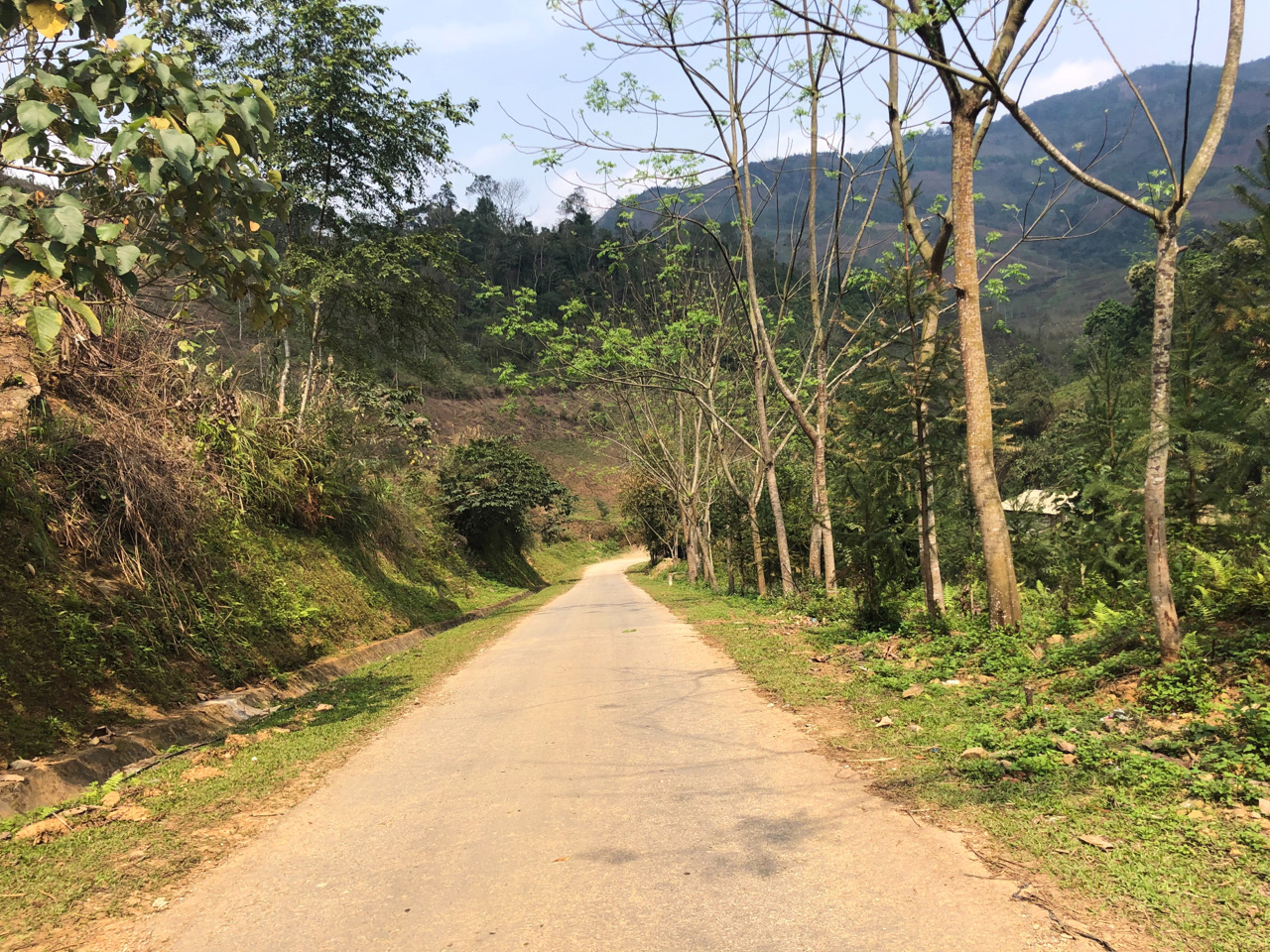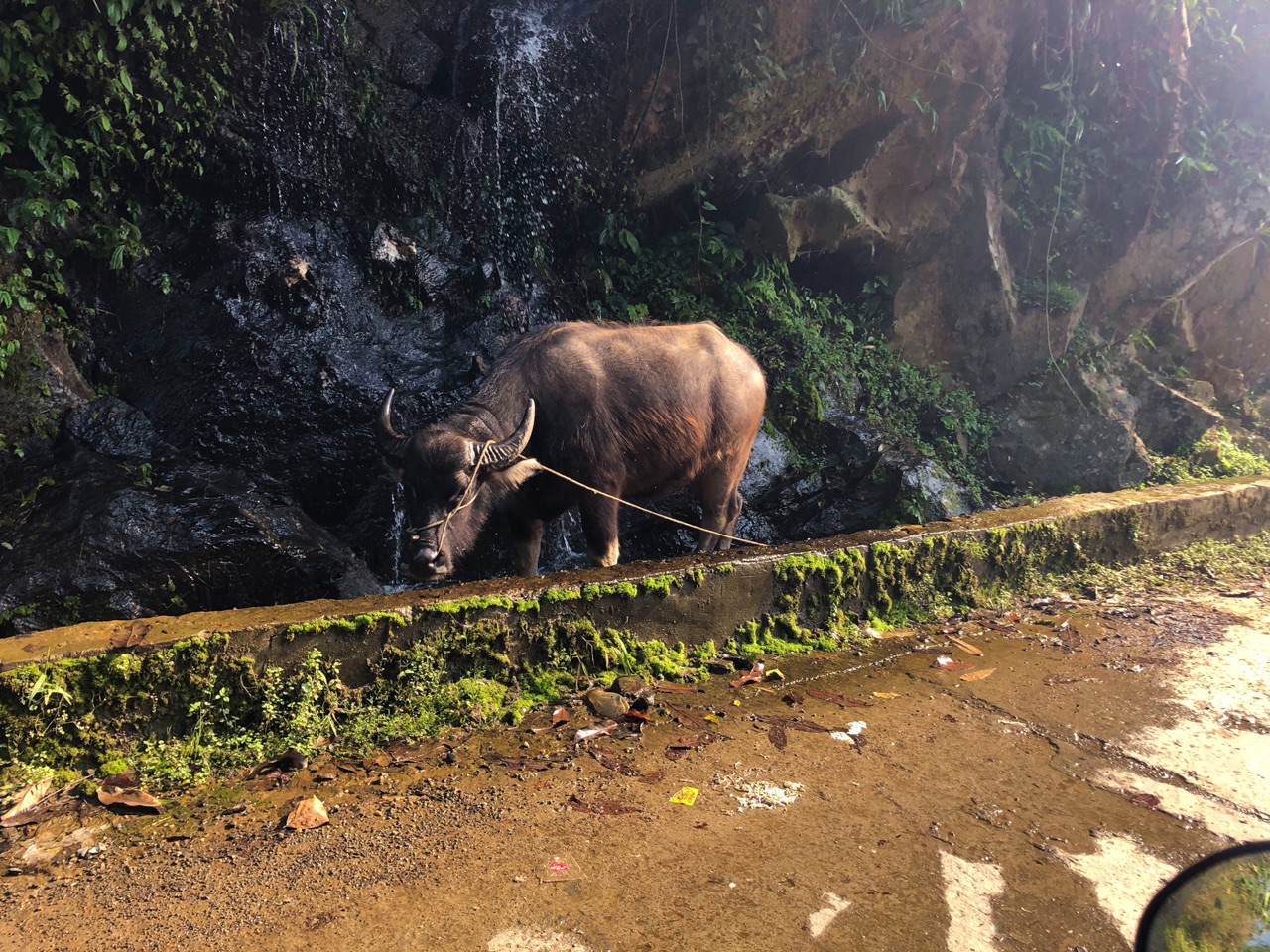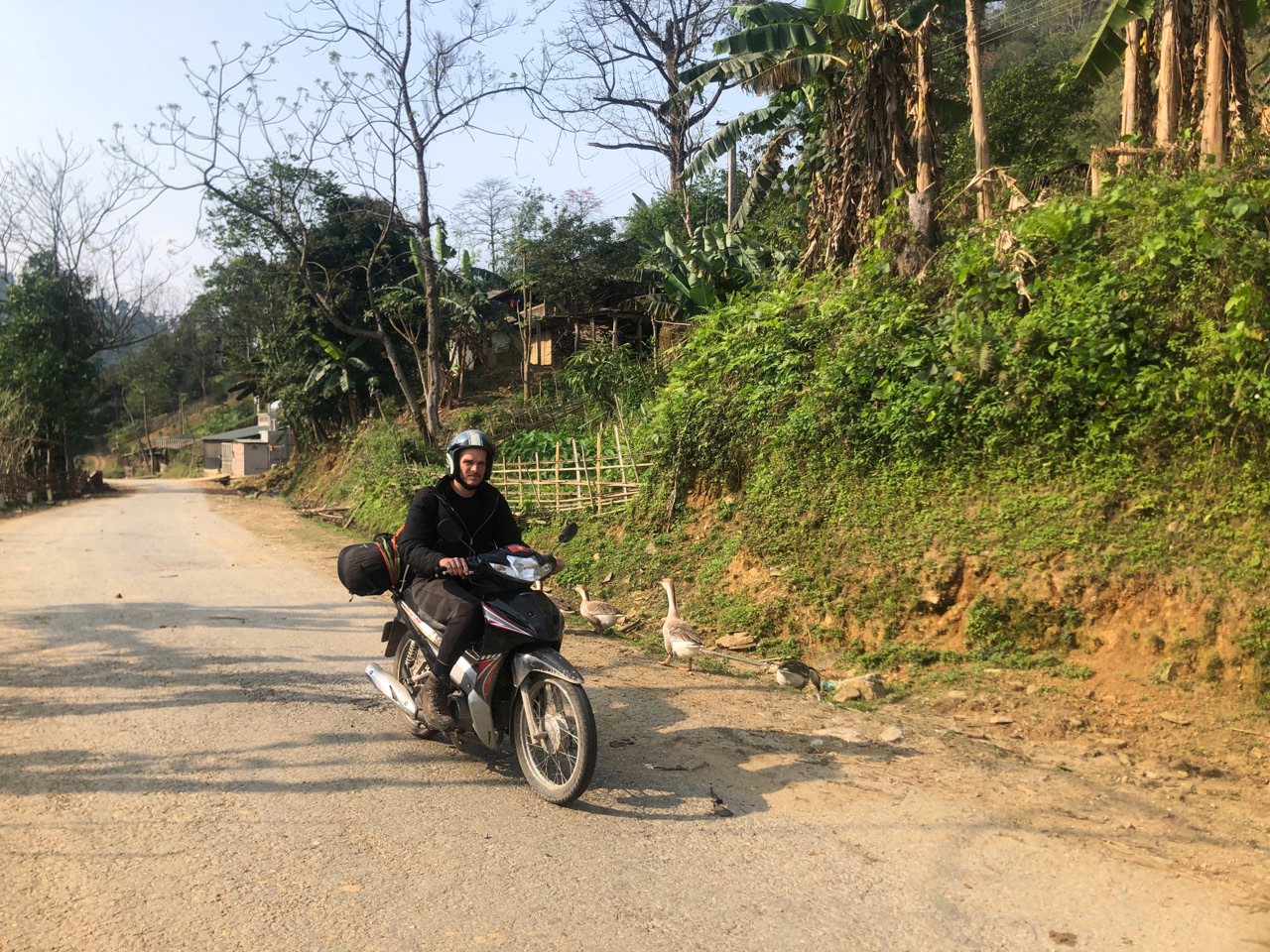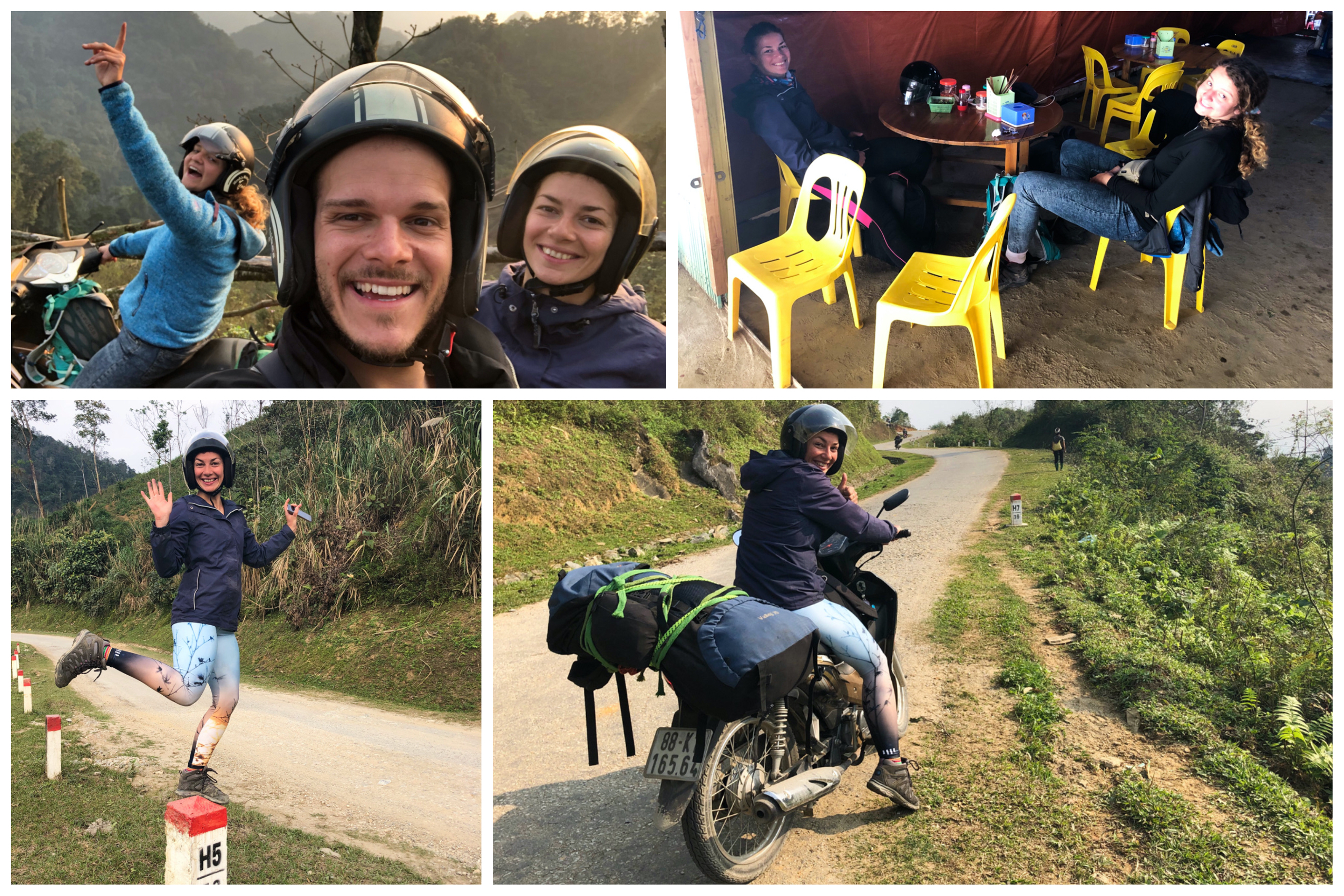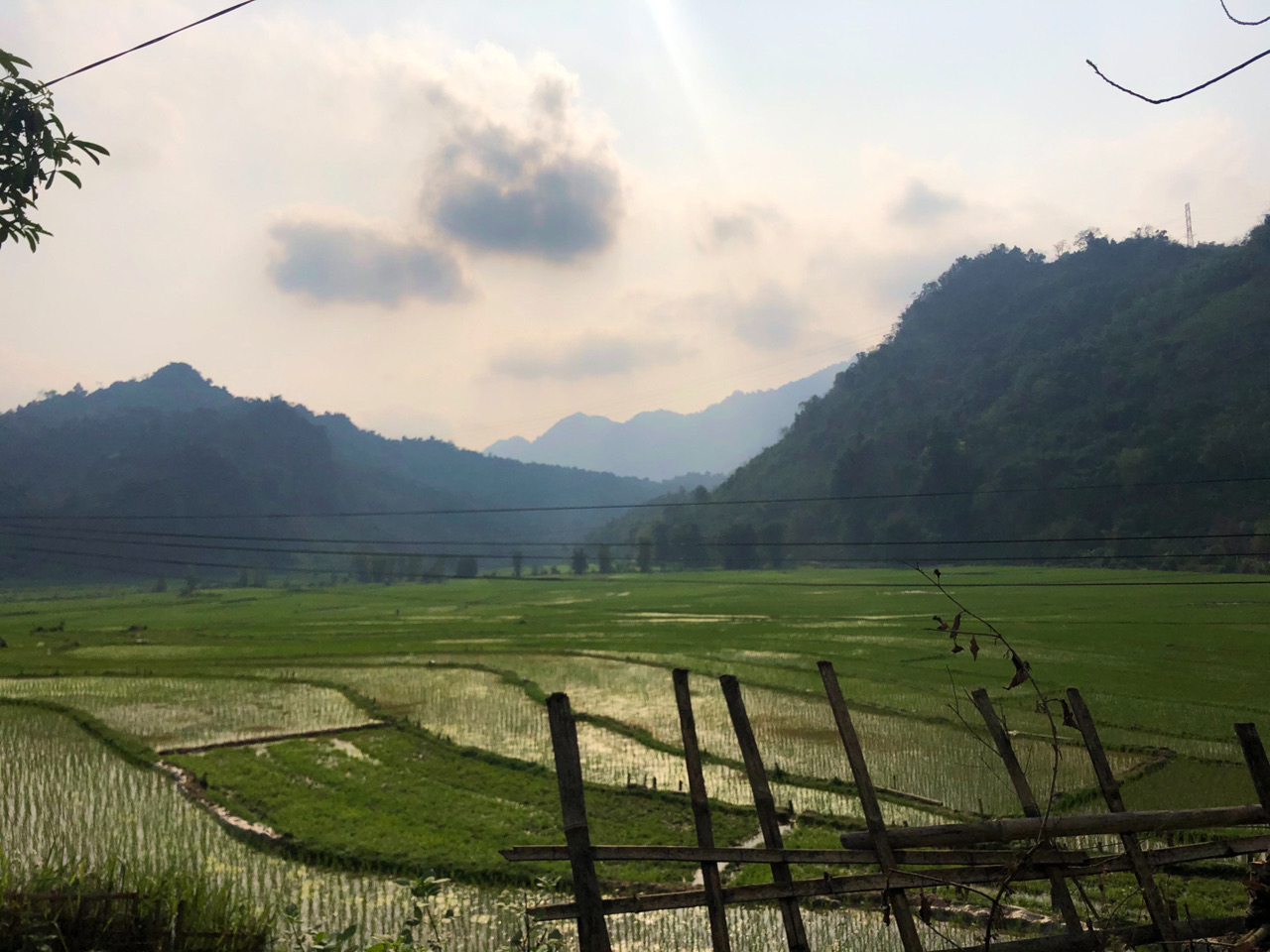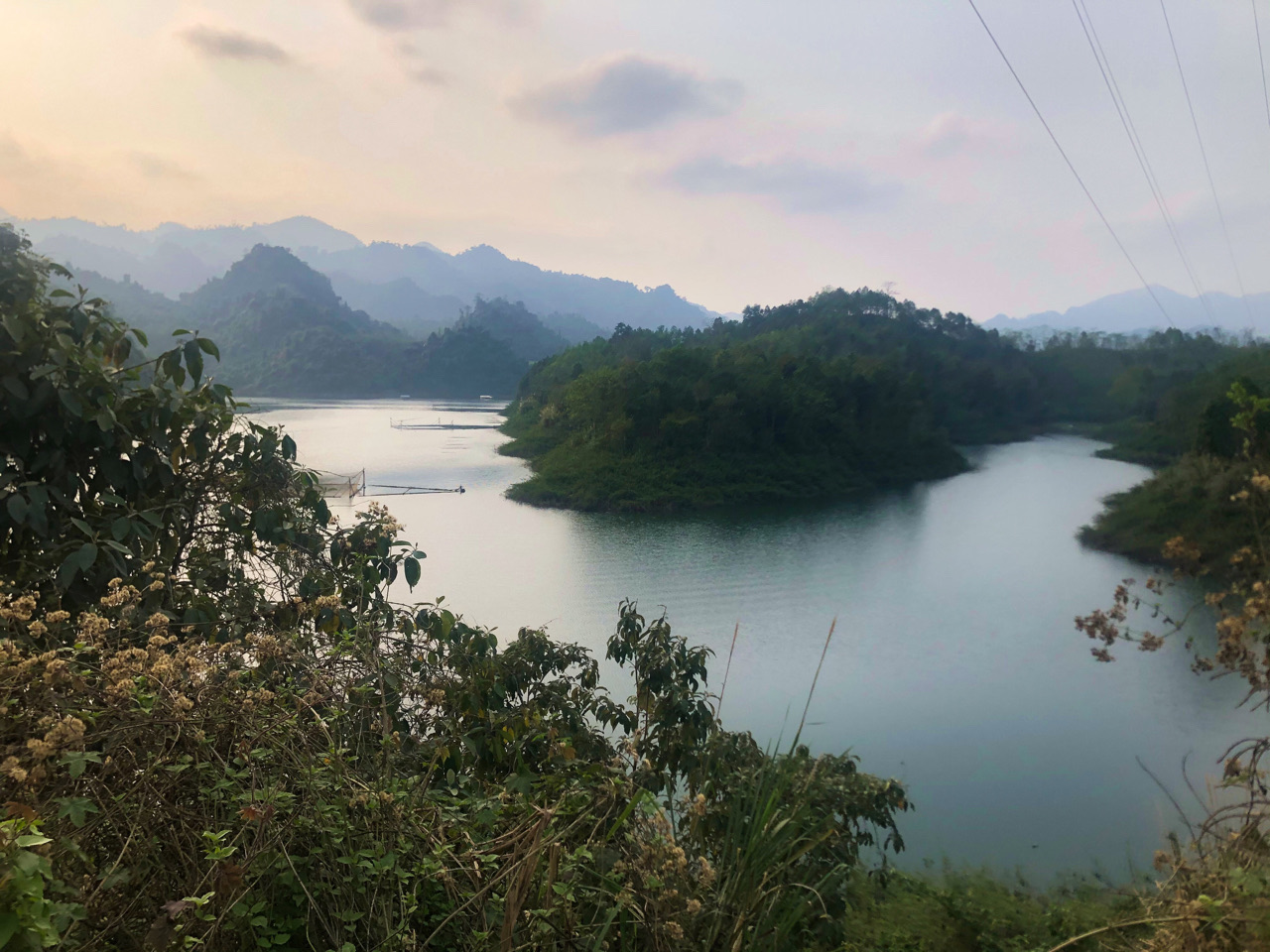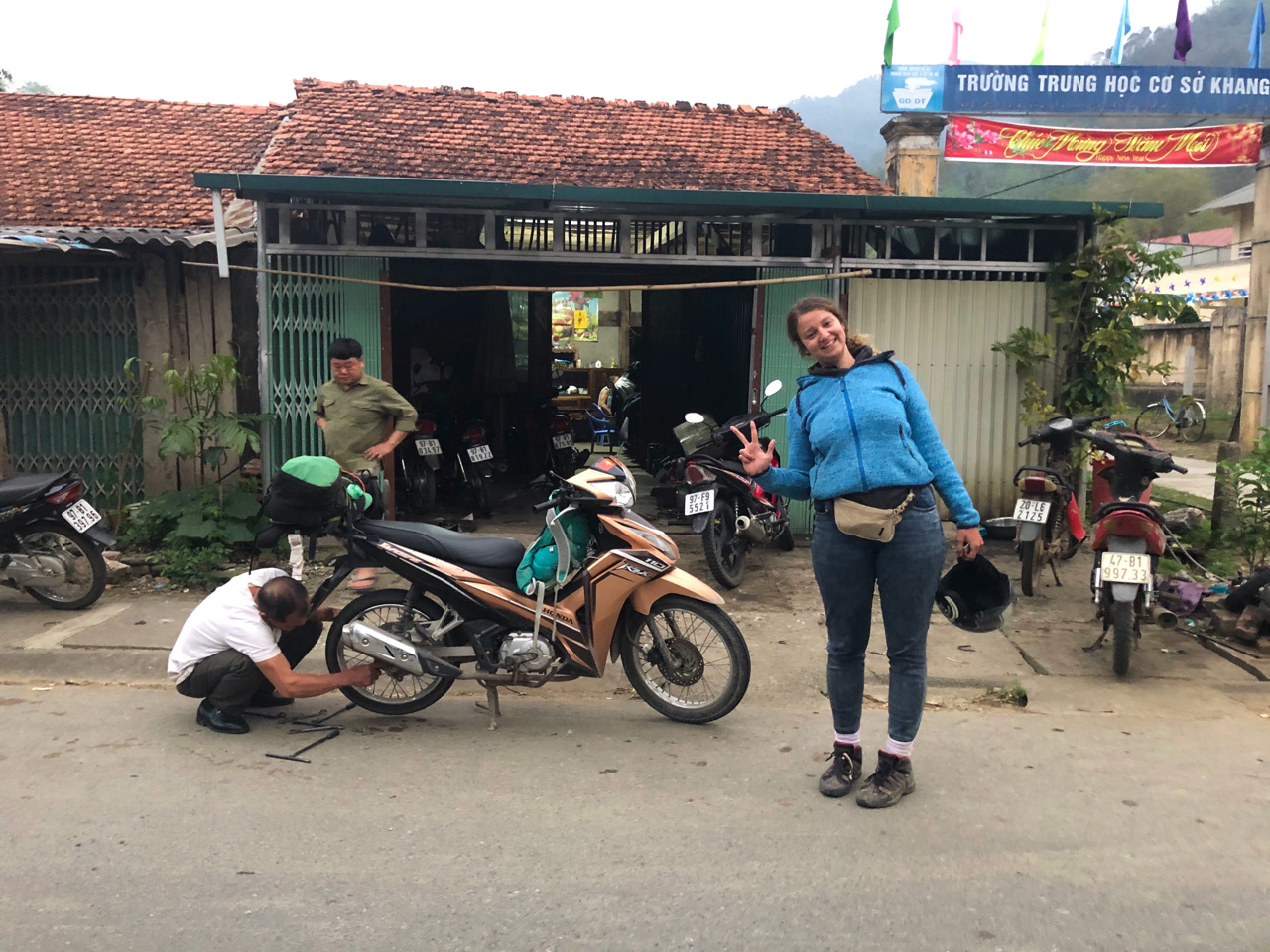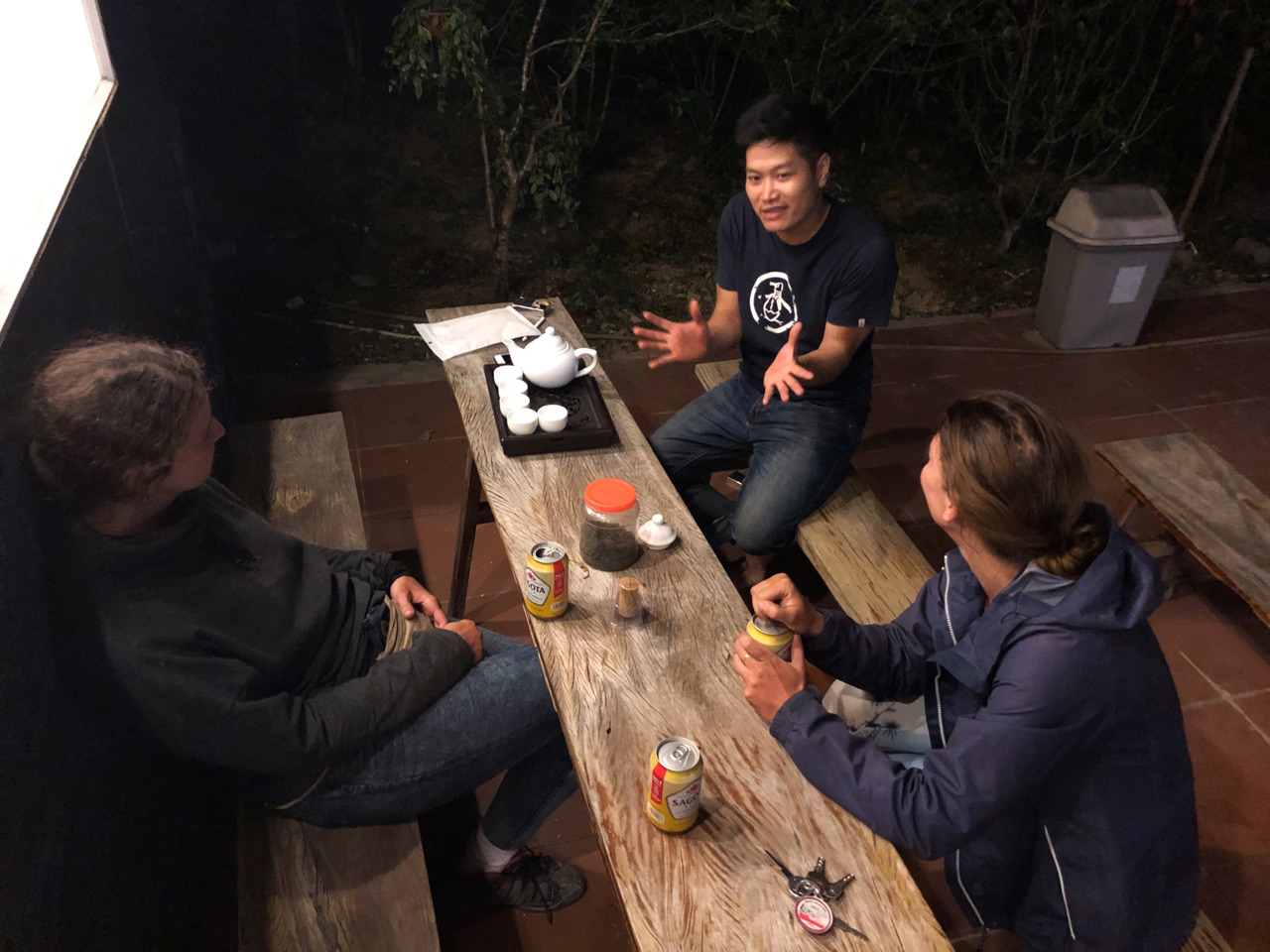 "Don 't trouble trouble till trouble troubles you"
--Vietnamese Proverb
We spent the last day of the trip in Ba Be National Park, where there is a lake with many caves. The guide picked us up directly at the hotel and took us to the port. We got on a boat that we had all to ourselves. The first stop was in a large cave, where we left a link in the sand to other travelers.
Later we stopped on an island with a temple. It was quite ordinary, but there was a paradise waiting for us on an island. The beach was full of multicolored butterflies flying and sitting in a small space. The last stop was a small island near the harbor, where we climbed trees sticking out above the water. 🛶
Upon our return, we still managed to have lunch and a short rest at the hotel. Immediately after that, we headed south, closer to Hanoi, where we were to return the rented motorcycles. We were therefore going to spend the night in Thai Nguyen. We arrived there relatively quickly, as we mostly traveled on the plain. But the city surprised us with heavy traffic - we did not realize that it has about half a million inhabitants.
In the evening we enjoyed excellent sushi in a Japanese restaurant and moved to our last hotel. There, we were surprised by a late police check - the Vietnamese police searched for every tourist and checked him for COVID symptoms. But we were lucky and showed no symptoms. Luckily, we continued to hold on, as the Czech government announced the closure of the border only a day after our return to Prague. So we went to bed a little calmer.
Travellers tip: If you are in a larger city, be sure to visit the restaurants with other Asian cuisines. At home, you pay about five times as much for similar quality food. 🍣