SaPa
Episode 11
"A country that has been through as much as Vietnam has to have some crazy music somewhere."
--Henry Rollins
After a while in Mu Can Chai, we were supposed to drive 160 km to our next destination - the rural part of Sa Pa town. The first half of the road was very similar to roads before, so we went through some medium hills, terrace fields and messy cities.
However, the second part of the road had led us into higher and higher mountains, as we were going around the highest peaks in the whole Vietnam. Before going up, we had stopped at the empty dam to enjoy the beauty of the mountains (I had also enjoyed the beauty of sleep, as I didn't sleep well due to that stomachache). 😴
After that, we drove up the hills and stopped on a viewpoint, enabling us to see the whole valley from the top. It was a very famous spot also for locals, as we met some just-married couple taking wedding pictures there. Soon after that, we arrived in the Sa Pa city (looking surprisingly western), had some dinner and moved to the countryside, where our new homestay was waiting on us.
Travellers tip: Asia is the land of cash. Even in such touristic cities as Sa Pa, restaurants usually do not accept cards, so you'll have to visit the closest ATM. 💸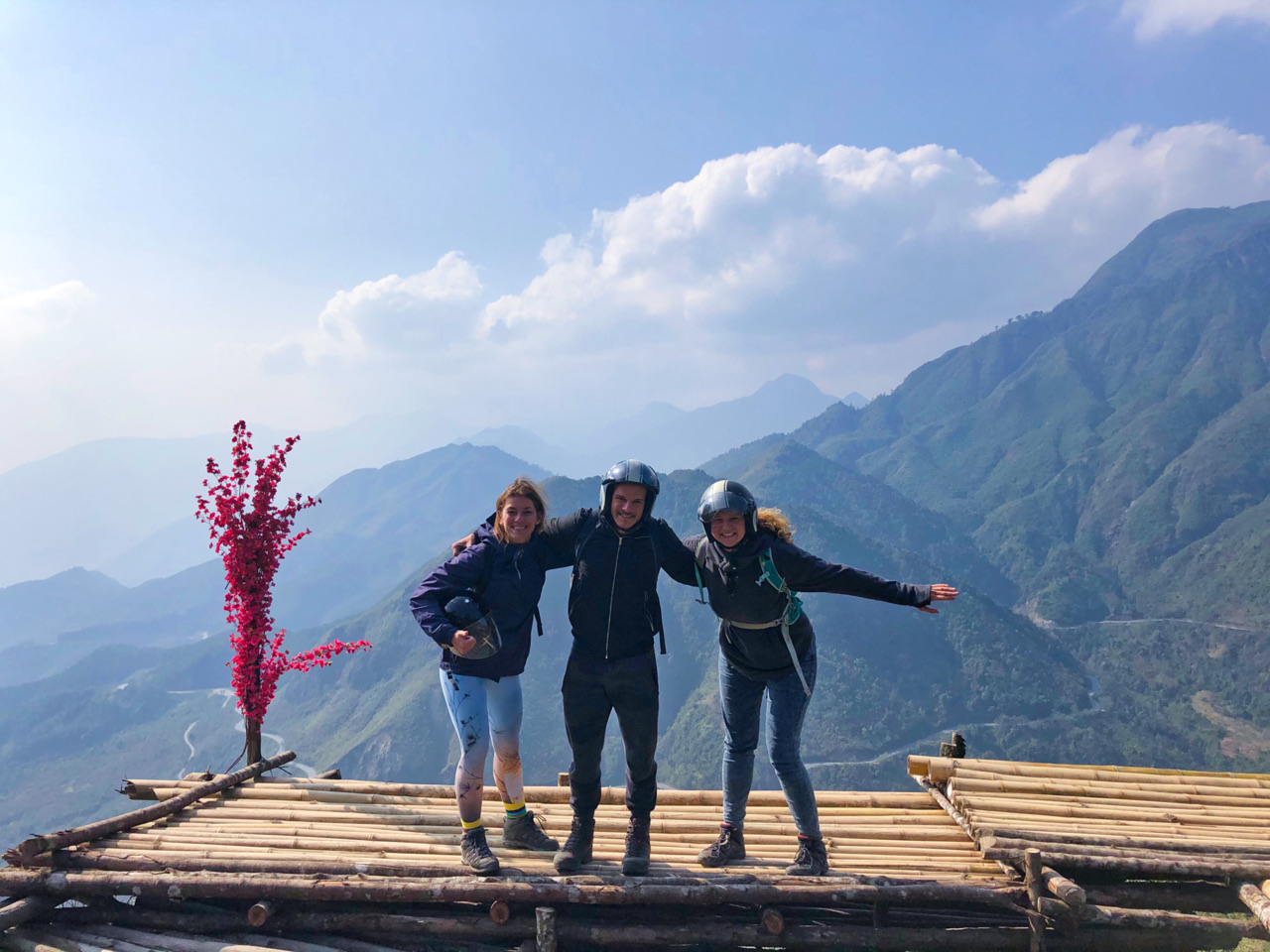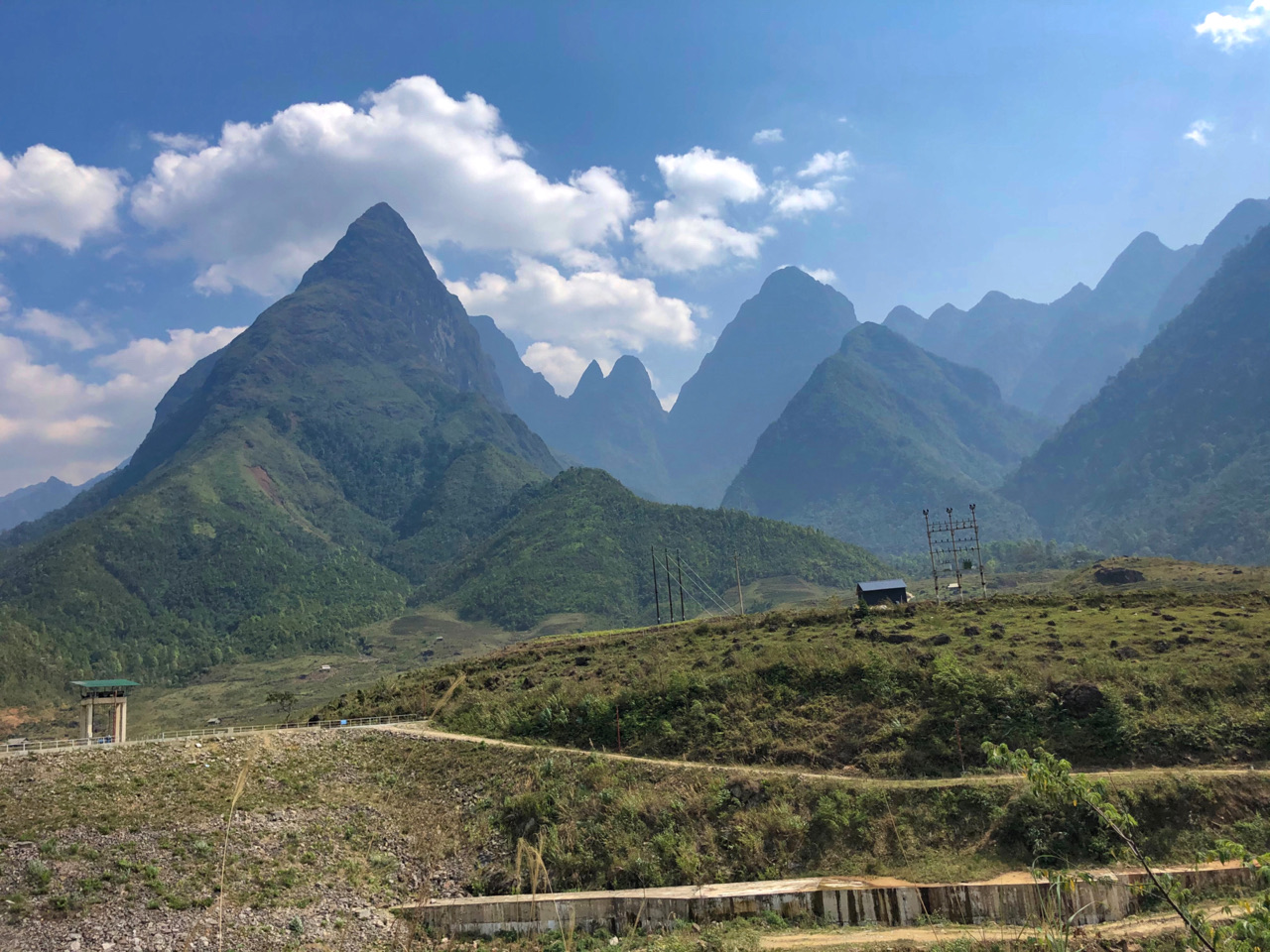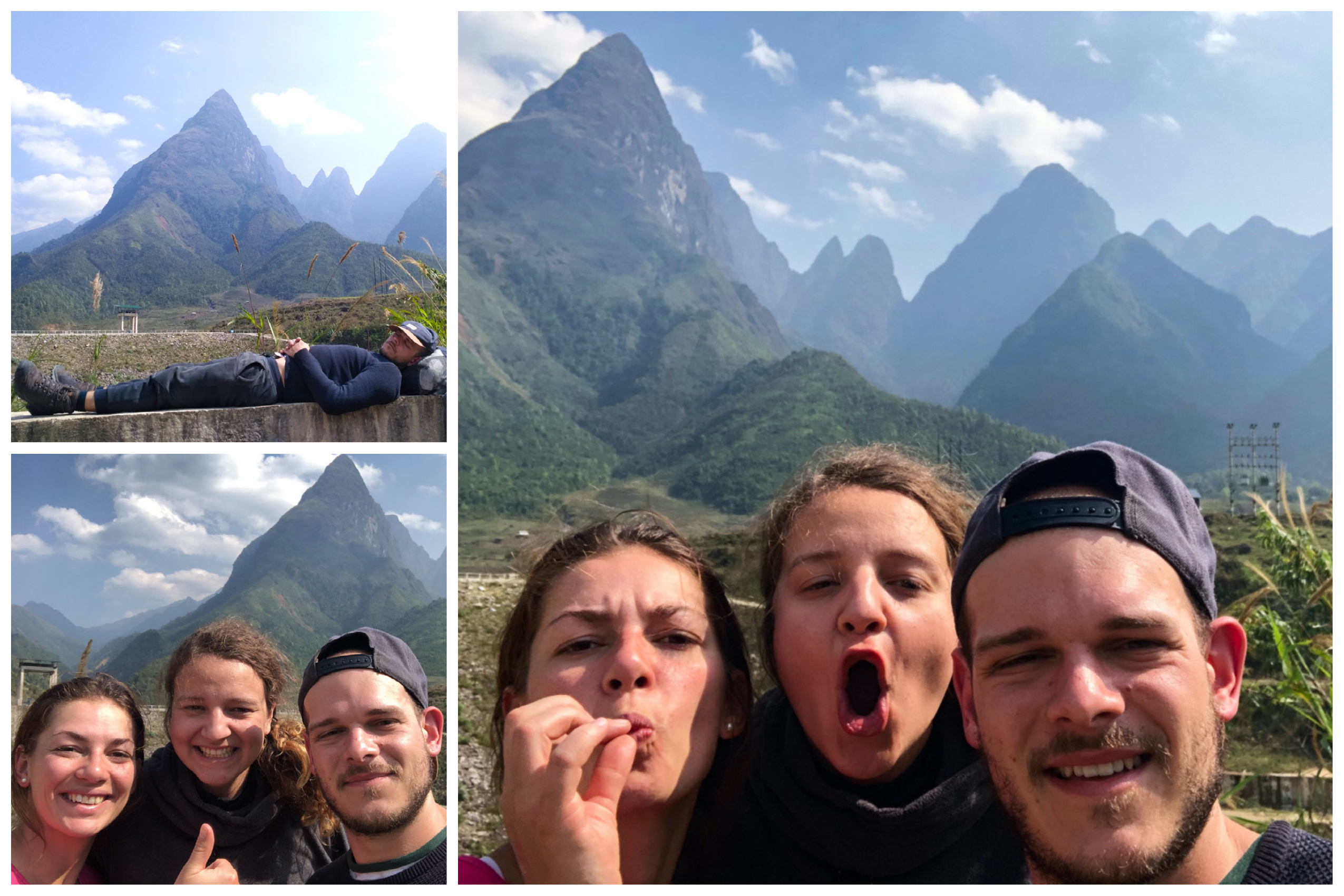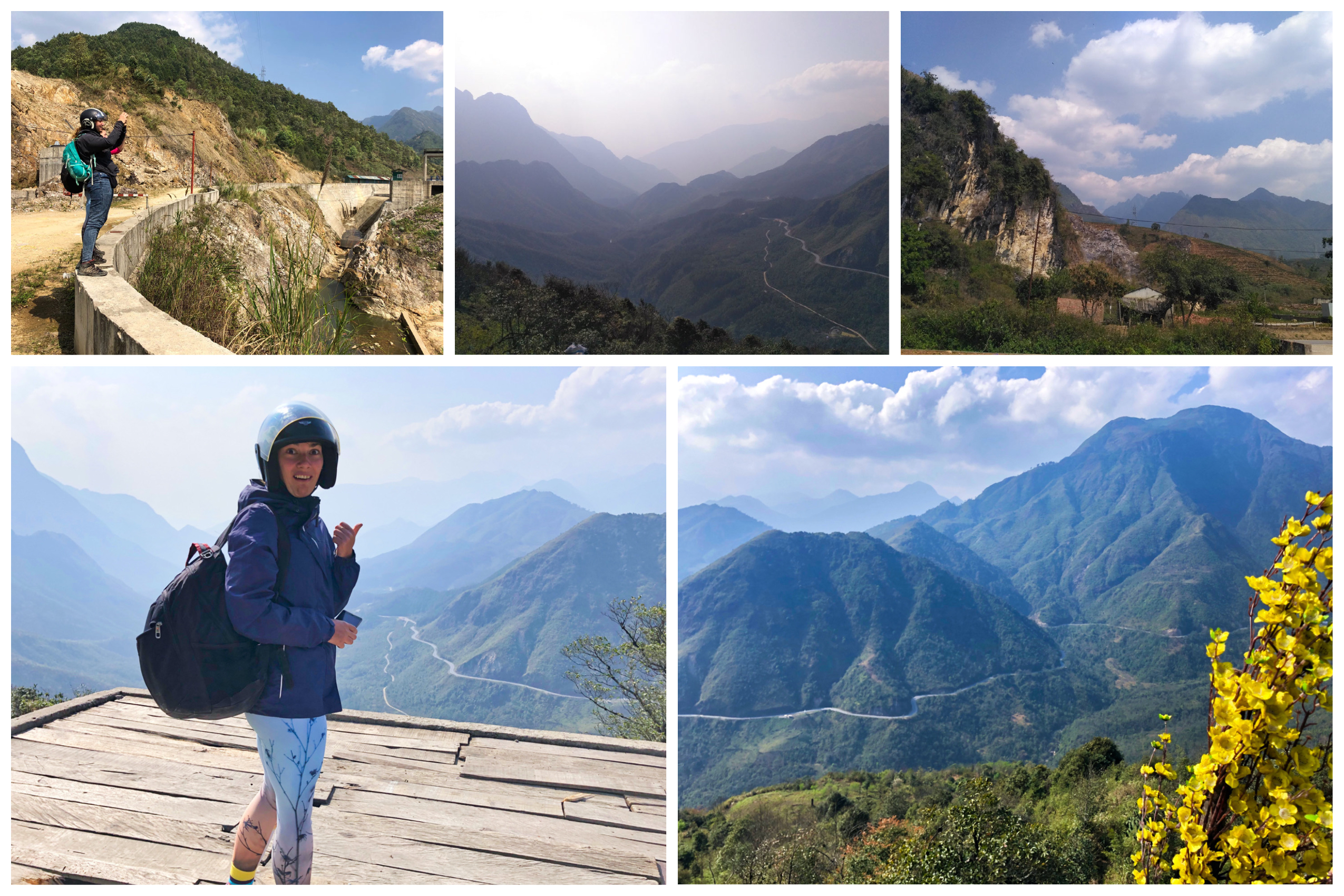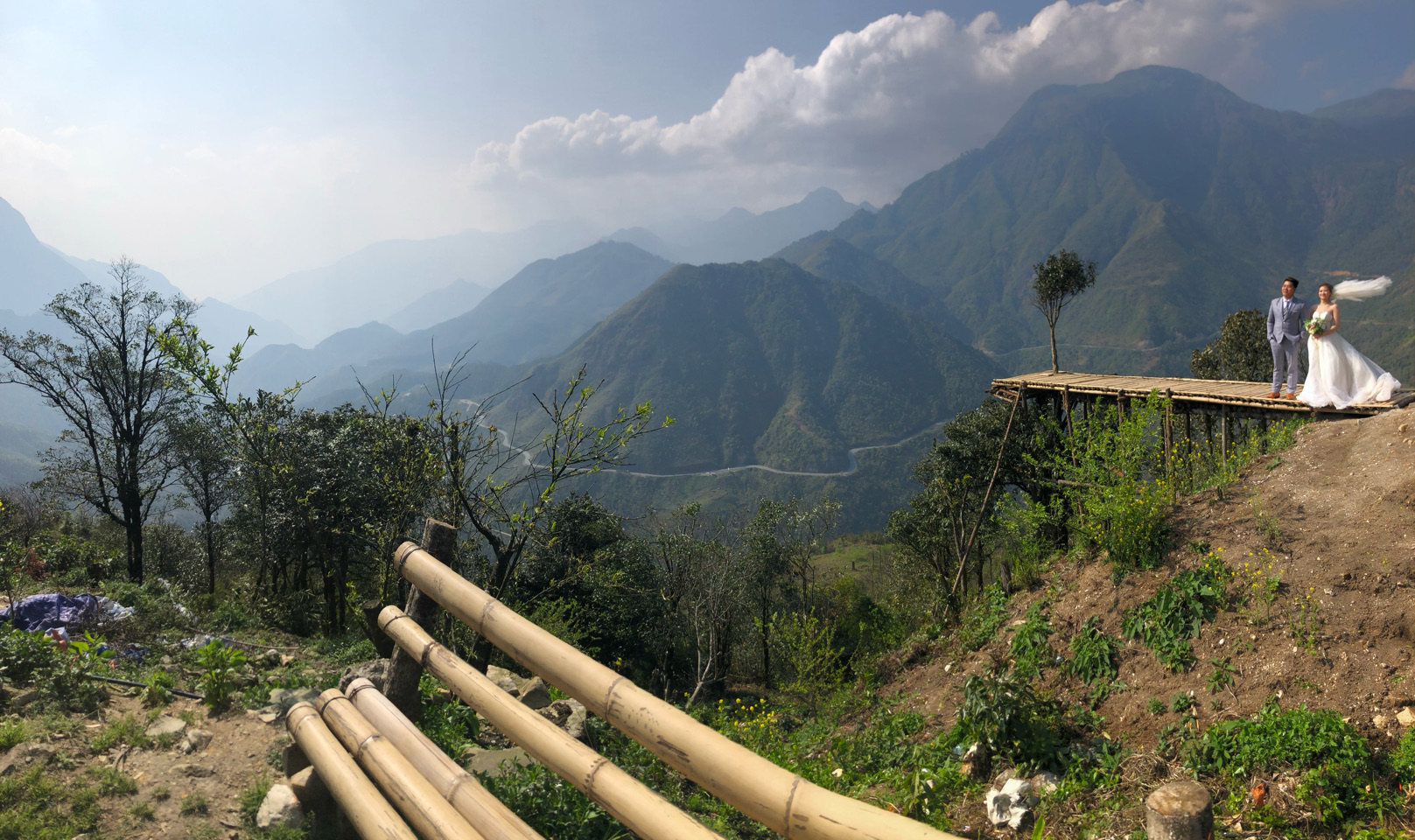 "People tend to be more valiant when in their own territory, where they know everything best and the advantages that they have."
--Vietnamese Wisdom
Another stop on our Vietnamese journey was in Sa Pa, but we didn't spend much time in the city and moved to some rural areas. Our aim was to hire a guide and go hiking to one of the closest peaks.
However, as it usually works with Vietnamese guides, Kin was also not very much prepared for the hike we wanted. He even brought his 7 years old son, so we envisioned that we wouldn't reach any of the peaks. At least, we were finally walking some tiny roads through the bamboo forest.
We started our walk on the western hillside, the side with Fansipan and other peaks. We went through local villages up a smaller hill below the mountain. Few Hmong ladies had met us on a way, so they had joined us for our walk (I already knew that it wouldn't be totally free). We ended up this part of the walk by having a swim in a small waterfall. 🧜‍♀️
Then we crossed the river and stopped for a quick lunch. With our bellies full we walked uphill and we visited several Hmong houses. To be honest, I haven't seen people leaving more poorer than there. Houses without windows were full of darkness, the only source of light was coming from kids playing on their smartphones. We continued with our walk to see more scenic views and ended up walking around 20 km.
During the dinner, for the first time we had met with a new enemy, which would accompany us till the end of our Vietnamese journey. Some tourists in Sa Pa were positively tested on COVID-19 and from this moment on, the behaviour of locals slowly started to change. 😷
Travellers tip: Do you want to hike the highest mountain of Vietnam (Fansipan), but you don't have enough time? On the internet you can only find a two days trip with travel agencies. It is worth it to book with them, as they will manage the allowance for the hike with authorities. However we heard, it is also possible to make a deal for 1 day trip and you won't lose this one time opportunity like us 😬